Last week, the SEC issued this notice to approve changes to FINRA Rule 5110. This Mayer Brown blog gives a high-level overview of topics covered by the amendments – which are intended to reduce compliance costs:
(1) filing requirements; (2) filing requirements for shelf offerings; (3) exemptions from filing and substantive requirements; (4) underwriting compensation; (5) venture capital exceptions; (6) treatment of non-convertible or non-exchangeable debt securities and derivatives; (7) lock-up restrictions; (8) prohibited terms and arrangements; and (9) defined terms
Corporate Musicals: Ready for a Revival?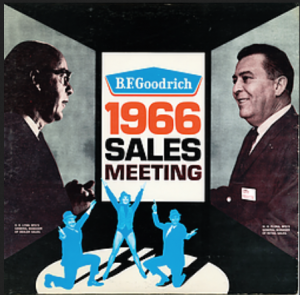 If you haven't watched "Bathtubs Over Broadway" on Netflix, make it your New Year's resolution. In this review for The New Yorker, Richard Brody concludes that high-budget corporate musicals like J&J's "sunscreen disco" inspired countless "mid-level business people" to be heroes in their profession.
Is a revival of this genre the key to positive corporate culture that so many companies & shareholders say they want? For enough money, I'm pretty sure Kristin Chenoweth would sing about insurance policies, medical devices or self-driving vehicles. For some "short form" entertainment, check out Blackstone's holiday video – 6 minutes and in the style of "The Office," with a joke for us SEC geeks around the 4:30 mark.
Songs For Our Time
On second thought, maybe over-the-top, optimistic musicals aren't a good fit for this day & age. What today's workers would identify with is an album with songs like "The Perils of Mobile Connectivity" – from a derivatives trader who's spent the best years of his life in an office tower. I'm here to report that Jason Pilling's "White Collar Melodies" has all that & more…
– Liz Dunshee