This is the hardest blog I've written in my 17 years of blogging. My love letter to you. After pouring my heart & soul into our community for 17 years, I'm heeding the many signs that it's time for a change. My last day in this job will be the end of this month.
So as hard as it is to leave y'all, I know in my 'heart of hearts' that it's time to go. And that change starts with a nice, long break before I decide where my journey takes me next. The next few months are what I'm calling my "Epic Time of Yes."
What will I miss the most? You. I will miss the daily dialogue – mainly by email – with so many of you. I cherish our friendship, our kinship, our love for securities law & corporate governance. I'm hesitant to name any names because there are many hundreds I would mention specifically. I hope we stay in touch. Either via LinkedIn or my gmail account (broc.romanek@).
I want to thank Jesse Brill for believing in me (his family owns the company; not me). Back in 2002, he hired someone who didn't realize he had the skill set he apparently had. Until a year ago, I was responsible for our marketing, led our strategic direction, engaged in quiet sales efforts & participated in many other behind-the-scenes functions that helped make this job so enjoyable. Of course, the "in-front-of-the scenes" stuff was fabulously rewarding too. In this job, I have worn so many hats – journalist, event planner, publisher and of course, corporate lawyer – that whenever I filled out a form that asked for my occupation, I always paused before deciding which label to assign to myself.

I particularly like to cultivate creativity. I'm proactive in the way that I accomplish that – and I'm happy to share if you're ever curious about how you can do so too. I recently received what I consider the kindest compliment – that I have a knack for building community. That's the motto upon which I built the websites for this company from the first day I arrived. I'm proud of the innovations that I have brought to our events – I employed novel ways to make conferences not only bearable, but enjoyable. I think my "Blue Justice League" – a business casual game – is still ahead of its time. And I have heard nothing but rave reviews about the practical way I've put together our treatises, handbooks, checklists & paperbacks. Not to mention the sheer number of pages I've drafted for those things. Throw in the crazy total of blogs, podcasts, webcasts. The statistics are staggering.

Of course, I couldn't have done it without the assistance & inspiration of our wonderful team. Dave Lynn and Alan Dye have been invaluable, both as colleagues and friends. Randi Morrison, Julie Hoffman, Linda DeMelis and Susan O'Reilly before they left us. The founder of course, Jesse Brill (and his son Nathan) – and his cohort Mike Gettelman. Barbara Baksa, Mark Borges and Mike Melbinger.

And in our HQ, too many to name – but I will give props to the ones that have been around the longest: Karen, Adam, Mike, Serge, Jacob, Denise, Sun Mi, Raychelle, Ron, Brian and Albert. I have sent more emails to Anne Triola than anyone in the world, our terrific webmaster – I'll be visiting her in Seattle soon enough. And I will sorely miss the delightful Nona who does our typesetting.

Knowing that I am leaving Liz and John has been the hardest part of this difficult decision. They say good managers hire people that are smarter than they are. I certainly got that right. Working with them the past few years has been truly special. You are in good hands.
Anyway, after my extended holiday, I'm sure I will be wide-eyed & primed for a new adventure. I'm not sure yet whether that will be something that falls within our community – it might, it might not. Luckily, my wife & I recently cut our last tuition check so I'm in no rush to figure that out. I know that I bring passion and a yeoman's effort to whatever I put my mind to – so hopefully I'll find a situation that can help bring out the best in me.
In every end, there is a new beginning. Namaste.
"If Not For You"
I'm into all sorts of music. I like to think that I live through "theme songs" that I hear in my head each day. Today's theme song is George Harrison's "If Not For You" (written by Bob Dylan). Here's an excerpt:
If not for you
Babe, I couldn't even find the door
I couldn't even see the floor
I'd be sad and blue, if not for you

If not for you
Babe, the night would see me wide awake
The day would surely have to break
It would not be new, if not for you

If not for you, my sky would fall
Rain would gather, too
Without your love I'd be nowhere at all
I'd be lost, if not for you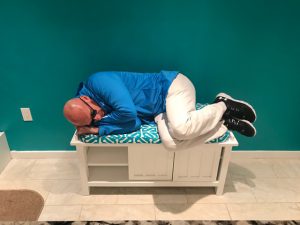 – Broc Romanek