In this 35-minute podcast, Ann Yerger discusses her career – including:
– How did you get into this field?
– What's it like running an association?
– How did governance change during your decade running CII?
– How is your role running EY's Center for Board Matters different than working at CII?
– What changes do you foresee in the governance arena going forward?
– What types of work tasks are your favorite to work on?
This podcast is also posted as part of my "Big Legal Minds" podcast series. Remember that these podcasts are also available on iTunes or Google Play (use the "My Podcasts" app on your iPhone and search for "Big Legal Minds"; you can subscribe to the feed so that any new podcast automatically downloads…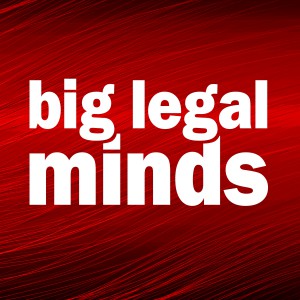 Bob Stebbins Named as SEC's GC
Yesterday, the SEC announced that Bob Stebbins will become the next General Counsel for the agency. Hailing from Willkie Farr's NYC office, Bob primarily has worked with M&A, private equity, VC and investment funds…
Perks: Other Shoe Drops in SEC's Enforcement Case
As noted in this blog, the SEC brought an enforcement action against MDC Partners back in January for not disclosing perks for a former CEO adequately. At that time, the company agreed to pay a $1.5 million penalty.
Last week, the SEC announced it had settled with the former CEO himself – and that he paid $5.5 million ($1.85 million in disgorgement, $150k in interest and a $3.5 million penalty). That's big money!
Here's an excerpt from the SEC's press release:
According to the SEC's order, shareholders were informed in annual filings that Miles S. Nadal received an annual perquisite allowance of $500,000 in addition to other benefits as the chairman and CEO of MDC Partners. But the SEC's investigation found that without disclosing information to investors as required, MDC Partners paid for Nadal's personal use of private airplanes as well as charitable donations in his name, yacht and sports car expenses, cosmetic surgery, and a wide range of other perks. All total, Nadal improperly obtained an additional $11.285 million in perks beyond his disclosed benefits and $500,000 annual allowances. He has since resigned and returned $11.285 million to the company.
– Broc Romanek