As I blogged a few weeks ago, "fix it" shareholder proposals are "hot" – & confusing. In this 17-minute podcast, Alan Dye discusses this type of shareholder proposal, including:
– What are "fix-it" shareholder proposals?
– How has Corp Fin processed no-action requests related to these proposals?
– Why are people so confused about why some no-action requests were granted – and some weren't?
This podcast is also posted as part of my "Big Legal Minds" podcast series. Remember that these podcasts are also available on iTunes or Google Play (use the "My Podcasts" app on your iPhone and search for "Big Legal Minds"; you can subscribe to the feed so that any new podcast automatically downloads)…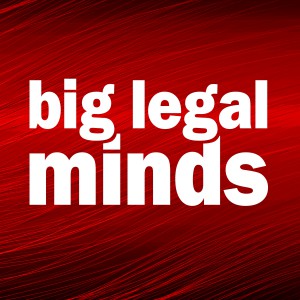 Broc Tales: The First Nine
Reg FD-style! Here are the first 9 stories that have run in my new "Broc Tales Blog":
1. Why Hassle With Training All Employees (When Only a Few Really Need to Know)?
2. The Reg FD Disclosure Team
3. FD Policy Considerations: A Yawner for Some
4. What Good Is a FD Policy?
5. Regulation Fire Department?
6. It's "Fair"; Not "Full" (& Other Confusions)
7. "Dude, You Wouldn't Believe What Just Happened. Is That Normal?"
8. "Wanted: Reg FD Chaperone"
9. What (In The World) Am I Doing?
Check 'em out. If you like them, that's great – insert your email address when you click the "Subscribe" link if you want these precious tales pushed out to you…
More on Our "Proxy Season Blog"
We continue to post new items regularly on our "Proxy Season Blog" for TheCorporateCounsel.net members. Members can sign up to get that blog pushed out to them via email whenever there is a new entry by simply inputting their email address on the left side of that blog. Here are some of the latest entries:
– CII: Notes from the Spring Meeting
– Shareholder Proposals: Proponent's Obligation to Present Proposal at Meeting
– Proxy Access: Strange Schedule 14Ns
– The Annual "Warren Buffet" Letter
– Investors Tell Texas to Oppose Anti-LGBTQ Legislation
– Broc Romanek – still employed (but the day is young)…