Here's a blog by Duane Morris' Rich Silfen: As many of us have noticed, the first comment letters from the Staff in the SEC's Division of Corporation Finance, following Corp Fin's recent issuance of new CDI guidance on the presentation of non-GAAP financial measures, have become available publicly. The comment letters shed additional useful light on Corp Fin's views concerning non-GAAP presentations.
One of the comment letters sent to Alexandria Real Estate Equities on June 20th provides a particularly helpful glimpse into Corp Fin's views about the use of non-GAAP information in the executive summary of MD&A. The staff's letter includes the following comment in reference to MD&A in the registrant's 2015 Form 10-K:
We note that in your executive summary you focus on key non-GAAP financial measures and not GAAP financial measures which may be inconsistent with the updated Compliance and Disclosure Interpretations issued on May 17, 2016 (specifically Question 102.10). We also note issues related to prominence within your earnings release filed on February 1, 2016. Please review this guidance when preparing your next earnings release.
Indeed, the executive summary portion of the MD&A – when initially conceptualized in the SEC's 2003 release providing interpretive guidance in the preparation of MD&A – was supposed to include an overview to facilitate investor understanding. The overview was intended to reflect the most important matters on which management focuses in evaluating operating performance and financial condition. In particular, the overview was not supposed to be duplicative, but rather more of a "dashboard" providing investors insight in management's operation and management of the business.
Looking back at the release to write this blog entry, I note references, with regard to Commission guidance on preparation of the MD&A overview, explaining that the presentation should inform investors about how the company earns revenues and income and generates cash, among other matters, but should not include boilerplate disclaimers and other generic language. The Commission even acknowledged that the overview "cannot disclose everything and should not be considered by itself in determining whether a company has made full disclosure."
Many companies have presented in their MD&A overview those non-GAAP measures used by management to operate the business and otherwise manage the company. Where appropriate, references typically are made to the information appearing elsewhere in the document, presented to enable compliance with applicable rules and guidance for non-GAAP presentations. Interestingly, the staff, in its comment, questions the "prominence" of the non-GAAP presentation in the context of the earnings release (noting that the staff provides less specificity in the portion of its comment relating to the MD&A overview).
This focus on prominence – to the extent the staff's concerns relate to the MD&A overview – is worth further consideration in preparing MD&A disclosure. In this connection, query whether the staff – in questioning prominence – could be expressing a view that when management analyzes for investors the measures on which it focuses in managing the business, if management relies on non-GAAP measures, it necessarily must focus on (and explain) – with no less prominence – the corresponding GAAP measures.
Evolving Director Compensation
In this 23-minute podcast on CompensationStandards.com, Russ Miller & Yonat Assayag of ClearBridge Compensation Group discuss the evolution of director compensation, including:
1. What is the upshot of the recent director compensation lawsuits?
2. Why haven't boards been sued more frequently since there is the tricky circumstance that directors set their own pay?
3. How are companies reacting by changing their plans? (see their study: "S&P 500 Trends in Director Pay Limits")
4. Are directors resisting the movement to amend their pay plans & place limits on their pay?
5. What is the role of the compensation consultant in helping directors set their own pay?
This podcast is also posted as part of my "Big Legal Minds" podcast series. Remember that these podcasts are also available on iTunes or Google Play (use the "My Podcasts" app on your iPhone and search for "Big Legal Minds"; you can subscribe to the feed so that any new podcast automatically downloads…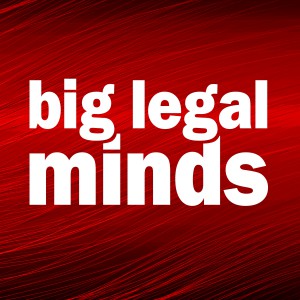 More on "The Mentor Blog"
We continue to post new items daily on our blog – "The Mentor Blog" – for TheCorporateCounsel.net members. Members can sign up to get that blog pushed out to them via email whenever there is a new entry by simply inputting their email address on the left side of that blog. Here are some of the latest entries:
– Books & Records: Private Company Employees Get Smart
– Advancement of Legal Fees: "Fee on Fee" Awards
– NASAA: Proposed Policy on Electronic Offering Documents & E-Signatures
– SEC Enforcement: Financial Fraud Cases
– Internal Controls: Leads to Auditor Opinion-Shopping?
– Broc Romanek