As part of my "Big Legal Minds" podcast series – check out this one-hour podcast, during which Lynn Turner describes his diverse – and fascinating – career, as well as offers his perspectives on the state of things, including:
1. How did you wind up becoming an accountant?
2. How did working as a CFO prepare you to serve as the SEC's Chief Accountant?
3. What was it like serving as the SEC's Chief Accountant?
4. What was your role in drafting Sarbanes-Oxley?
5. What was it like working for Glass Lewis?
6. What are the things about the auditing profession that drive you the most crazy?
7. Does the PCAOB enforce its regulations sufficiently?
8. What are the aspects of teaching that you like the most?
Remember that these podcasts are also available on iTunes or Google Play (use the "My Podcasts" app on your iPhone and search for "Big Legal Minds"; you can subscribe to the feed so that any new podcast automatically downloads…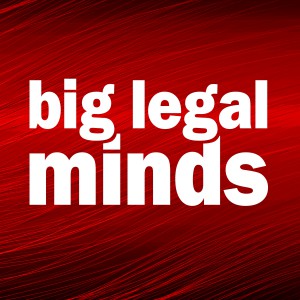 Wes Bricker Named SEC's Interim Chief Accountant
As noted in this press release, the SEC has tapped Wes Bricker to serve as the interim Chief Accountant. Jim Schnurr is recovering from a serious bike accident – so Wes was promoted from Deputy. Meanwhile, Deputy Chief Accountant Brian Croteau is leaving the SEC…
Conflict Minerals: Year Three Brings Better Reporting
This blog from Audit Analytics has some nifty charts – and these kinds of stats:
– By the May 31 deadline, 1,225 Forms SD were filed, representing a decline of about 4% from 2015 and 8% from 2014.
– In 2016, only 19 companies (about 1.8% of all Form SD filers) provided IPSAs. While this is a substantial increase relative to the four IPSAs filed in 2014, the number is still very low. Of the 19 companies to provide an IPSA, seven were "Conflict Free," five were dual opinions, and seven were "Conflict Undeterminable."
– Broc Romanek