As part of my "Big Legal Minds" podcast series – check out this 45-minute podcast, during which Pravin Rao & Jose Lopez of Perkins Coie analyze the latest SEC enforcement developments, including:
1. Beyond the Phil Mickelson insider trading case – what that means for all directors & officers
2. Administrative law judge controversy
3. What's it like to work in the SEC's Enforcement Division
Remember that these podcasts are also available on iTunes or Google Play – just use the "My Podcasts" app on your iPhone and search for "Big Legal Minds"; you can subscribe to the feed so that any new podcast automatically downloads…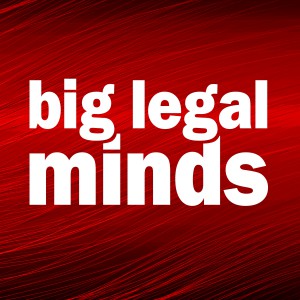 PCAOB: Still No Ability to Inspect Chinese Auditors
Here's the intro from this article about the standoff with regulators in China over inspections of their auditors:
A year after the U.S. Treasury Department announced a pilot program letting the PCAOB inspect a Chinese accounting firm, a formal inspection agreement is still not in place and may never be. The pilot program never took place after Chinese officials walked away from an October negotiating session with PCAOB representatives, and since that abrupt end, no progress has been made despite continued discussions. Treasury, for its part, issued a statement at the end of this year's Strategic and Economic Dialogue (S&ED) that was, like statements from prior years, long on cheeriness and short on substance.
– Broc Romanek