Before last week's holiday break, John blogged about the SEC's approval of the NYSE direct listing proposal – we're posting memos about the new rule in our "Direct Listings" Practice Area.  A recent Wilson Sonsini memo summarizes the NYSE rule and also gives a brief update about Nasdaq's proposed direct listings rule:
Following the SEC's approval of the NYSE rule change, Nasdaq submitted a substantially similar proposed rule change relating to primary direct listings, and is seeking immediate effectiveness. This latest submission differs from Nasdaq's previous proposed rule change, which remains under review by the SEC.

Also last week, the staff of the SEC Division of Trading and Markets issued a statement after receiving Nasdaq's latest proposed rule change saying the staff intends to work to expeditiously complete its review of Nasdaq's proposals.
Even with expeditious review, it's uncertain whether Nasdaq's direct listing proposal will go anywhere right now.  With Chairman Clayton departing from the SEC on December 23, the Commission is down to four Commissioners and like many rule proposals this year, the Commission adopted the NYSE direct listing rule by a 3-2 vote with Commissioners Allison Herren Lee and Caroline Crenshaw dissenting.
Taking Care of Employees: Sabbaticals
Earlier this week, I blogged about how companies are focusing more on employee health and safety and a while back, Liz blogged about an ISS ESG survey that found the Covid-19 pandemic has heightened asset manager focus on social issues, including treatment of employees. One company that appears to be focusing on employee well-being is Citigroup – it's offering a new sabbatical program and paid leave opportunities. This Employee Benefit News blog discusses the program, along with related risks:
From January the Wall Street giant will start offering 12-week sabbaticals (at 25% pay) to staff in North America who've been at the company for five years or more — a parting gesture from the CEO before he steps down in February. The bank will also offer a month of fully paid leave to anyone who wants to work pro bono for a charity.

The blog discusses several risks, such as the need for policies to be clearly spelled out so they're not too onerous, employee notice requirements, and timing, as following the pandemic many employees might be eager for a break.
The blog notes larger companies that grant sabbaticals usually do so on an informal basis with company-wide policies being less common. But, as companies look for ways to show employees, investors and other stakeholders that they're focused on employee well-being, the sabbatical program is one way to try sending that message and as stated in the headline, it's a way to combat work-from-home fatigue.
Looking Ahead: Hope for 2021
As we're ready to say sayonara to 2020 and look forward to 2021, I wish each of you good health and happiness. Thanks for reading – and contributing throughout the year – may we all make the most of what we hope are brighter days ahead!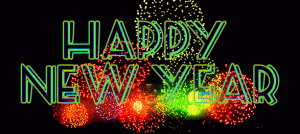 – Lynn Jokela