This Nixon Peabody memo cracked me up. It describes a criminal insider trading conviction based on one buddy sliding a napkin to his pal at a bar with the name of a company that was going to be acquired (ie. nonpublic material information – "MNPI")). What cracks me up is the manner in which some folks share MNPI – as if sliding over a napkin solves the problem of his pal placing a huge order that is totally out of character for him!
Which reminds me of this "Cap'n Cashbags video" that parodies another real-life SEC enforcement action involving napkins & insider trading tips. What's with the napkins!
I'm thinking of compiling a list of "Top 50 Funny Stories of Insider Trading." Please send me your ideas. I won't attribute to you unless you give me permission (as always)…
NYSE Turns 225!
Congrats to the NYSE! As noted in this article, the NYSE celebrated 225 years of trading stocks last week — back in 1792, 24 stockbrokers created the exchange when they signed an agreement to trade with each other…
Tom Conaghan on Doing Beer Deals
In this 27-minute podcast, McDermott Will's Tom Conaghan discusses his career – including:
– How did you wind up becoming a lawyer?
– How did you wind up selecting securities laws?
– What was the most interesting/challenging thing you have worked on?
– How do you think the practice of securities law has changed over the years?
– How did you get into alcohol beverage deals?
This podcast is also posted as part of my "Big Legal Minds" podcast series. Remember that these podcasts are also available on iTunes or Google Play (use the "My Podcasts" app on your iPhone and search for "Big Legal Minds"; you can subscribe to the feed so that any new podcast automatically downloads…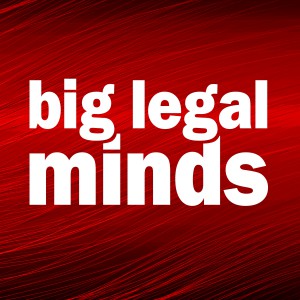 – Broc Romanek