In this 48-minute podcast, John Huber – who became a Corp Fin Director at age 35! – discusses his long and enjoyable career, including:
– How did you become a lawyer?
– How did you wind up at the SEC?
– How did your role evolve when you were on the Staff?
– What was your philosophy as Director of Corp Fin?
– What was it like launching Edgar?
– How did integrated disclosure come into being?
– How did private practice evolve over your time at Latham?
– What are you doing now?
– Any final words of advice?
This podcast is also posted as part of my "Big Legal Minds" podcast series. Remember that these podcasts are also available on iTunes or Google Play (use the "My Podcasts" app on your iPhone and search for "Big Legal Minds"; you can subscribe to the feed so that any new podcast automatically downloads…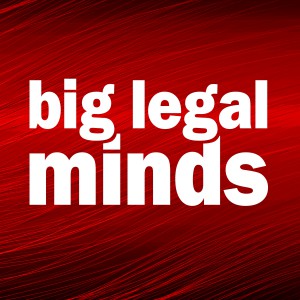 Form AP: Even More PCAOB Staff Guidance
On the heels of last month's updated Staff Guidance from the PCAOB about Form AP, the PCAOB issued even more guidance recently. As noted in this press release, the latest guidance – which supersedes the prior guidance – primarily deals with the treatment of professional staff in secondment arrangements…
SASB: Guidance & Restructuring
The SASB continues to pump out guidance, as I noted in this recent blog about "materiality." And the SASB itself is changing to a two-tier governance structure that separates fiduciary duties from standards setting activities. Former SEC luminaries such as Mary Schapiro, Alan Beller and Elisse Walter are involved in the SASB – as well as former FASB Chair Bob Herz and Michael Bloomberg…
Transcript: "The Art of Working With Proxy Advisors"
We have posted the transcript for the recent CompensationStandards.com webcast: "The Art of Working With Proxy Advisors."
– Broc Romanek – still employed (but the day is young)…