As we've noted in several prior blogs, in recent months, the SEC's Division of Enforcement has made a cottage industry out of going after companies with provisions in their standard severance agreements that it believes may discourage whistleblowing.  In addition to these SEC actions, last year, Congress enacted legislation – the Defend Trade Secrets Act, or DTSA –  protecting whistleblowers who disclose trade secrets.
This Perkins Coie memo provides some suggested language for inclusion in severance agreements to address the issues identified by the SEC & to conform to the DTSA's requirements.  Here's an excerpt with the language:
Savings Clause for Confidentiality Provisions. The "savings clause" BlueLinx agreed to include in its severance agreements to resolve the SEC's charges is broader in its application than Rule 21F-17 requires. We continue to recommend the shorter version:

"Nothing in this agreement is intended to or will be used in any way to limit employees' rights to communicate with a government agency, as provided for, protected under or warranted by applicable law."

Waiver for Severance Agreements. Severance agreements should also include waiver language designed not to violate Rule 21F-17's prohibition on interference with SEC whistleblower activity:

"Employee agrees to waive the right to receive future monetary recovery directly from Employer, including Employer payments that result from any complaints or charges that Employee files with any governmental agency or that are filed on Employee's behalf."

Because this does not require an employee to waive the right to any future monetary recovery from the government in connection with any communication the employee may have with the SEC, there is no violation of Rule 21F-17.

DTSA Language. To comply with the DTSA, we suggest this language in governing the use of trade secrets:

"Employee may not be held criminally or civilly liable under any federal or state trade secret law for the disclosure of a trade secret that: (a) is made (i) in confidence to a federal, state, or local government official, either directly or indirectly, or to an attorney; and (ii) solely for the purpose of reporting or investigating a suspected violation of law; or (b) is made in a complaint or other document that is filed under seal in a lawsuit or other proceeding."
Non-GAAP: Corp Fin Focused on "Equal or Greater Prominence"
This Andrews Kurth memo reviews recent Corp Fin Staff comments & enforcement activity surrounding presentation of non-GAAP information – and notes the heavy focus on Item 10(e)'s "equal or greater prominence" requirement. Here's an excerpt discussing recent comments:
Following the issuance of the May 2016 guidance, the Staff increased its focus on the prominence requirement by issuing comments related to issuers' failure to comply with the requirement. These comments have included, among other things, a failure to:

– Describe or characterize the most comparable GAAP measure in equally prominent terms if a characterization was provided for the non-­GAAP measure (for example, "strong overall results" and "record EBIT");
– Present the most comparable GAAP measure first in a tabular presentation, including in the required quantitative reconciliation (meaning that the reconciliation should begin with the GAAP measure instead of the non-­GAAP measure);
– Present the GAAP measure first in the body of an earnings release or in its headline;
– Provide similar percentages or prior period amounts for the GAAP measure when provided for the non­-GAAP measure; and
– Include the required disclosure if the issuer relies on the "unreasonable efforts" exception to exclude a quantitative reconciliation for forward­ looking non­-GAAP measures, specifically identifying the information that was unavailable and its probable significance.
Many comments issued during the second half of 2016 were "futures" comments, but the memo says that after an apparent grace period the Staff may increasingly require amendment of prior filings.
Broc & John: The OTC White Paper & The Absence of Snow
We were in the midst of our strategic planning meetings in Siesta Key when Broc suddenly leapt from his chair, smashed his glass on the floor & shouted – "I can whup any man in this bar!" A group of large gentlemen in motorcycle jackets seemed eager to take Broc up on his challenge. At this point, I suggested that we head to the beach for another podcast – and that's how this 4-minute podcast on DERA's OTC White Paper & the Absence of Snow came to be. Anyway, that's my story & I'm stickin' to it.
This podcast is also posted as part of our "Big Legal Minds" podcast series. Remember that these podcasts are also available on iTunes or Google Play (use the "My Podcasts" app on your iPhone and search for "Big Legal Minds"; you can subscribe to the feed so that any new podcast automatically downloads…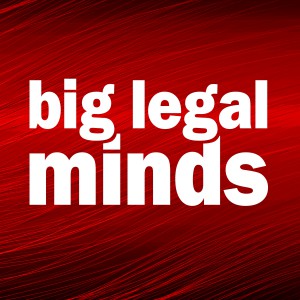 – John Jenkins