Last month, the SEC settled no fewer than seven enforcement proceedings involving alleged GAAP violations. Drinker Biddle's Steve Stroup reviews the results of these proceedings – and draws some conclusions about trends & priorities in accounting enforcement actions.  Here's an excerpt on the SEC's increasing reliance on non-fraud based allegations:
The SEC has pursued fraud-based claims in accounting matters with less regularity in recent years and, in turn, has increased its reliance on the less-imposing strict-liability provisions under Section 13 and negligence-based antifraud provisions under Section 17. January was no exception. None of the accounting settlements during the month included alleged fraudulent conduct, even though, in several instances, the tenor of the settlement language arguably signaled a more culpable state of mind than the violations required.
Until recently, fraud-based allegations were routinely raised in these proceedings. The ensuing legal battle often focused on whether the SEC could establish the scienter required under Rule 10b-5. Under the current enforcement landscape, the absence of non-fraud claims takes the scienter issue off the table, and often incentivizes cooperation and settlement.
Tomorrow's Webcast: "Activist Profiles & Playbooks"
Tune in tomorrow for the DealLawyers.com webcast – "Activist Profiles & Playbooks" – to hear Bruce Goldfarb of Okapi Partners, Tom Johnson of Abernathy MacGregor, Renee Soto of Sotocomm and Damien Park of Hedge Fund Solutions identify who the activists are – and what makes them tick.
Broc & John:  Beach Podcasting is Now a Thing. . .
Because no sacrifice is too great for our members, Broc & I recently held an intensive, multi-day strategic planning retreat at TheCorporateCounsel.net's winter headquarters in Siesta Key. We took a break when the saloon made us clear out our tab – and headed down to the beach to record this 5-minute podcast on the appointment of a deal lawyer as SEC Chair & "Weekend at Bernie's."
This podcast is also posted as part of our "Big Legal Minds" podcast series. Remember that these podcasts are also available on iTunes or Google Play (use the "My Podcasts" app on your iPhone and search for "Big Legal Minds"; you can subscribe to the feed so that any new podcast automatically downloads…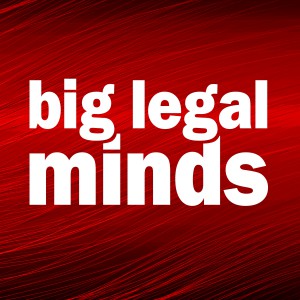 – John Jenkins