This is a fun one! In this 22-minute podcast, our NYC trio – Roshni Banker Cariello and Melissa Glass of Davis Polk, as well as Connor Kuratek of Marsh & McLennan – discuss the latest in random things about life, including:
1. Hometowns
2. Office sizes
3. Deal cubes
4. TV shows about NYC
5. Holiday parties
6. Pencils
This podcast is also posted as part of my "Big Legal Minds" podcast series. Remember that these podcasts are also available on iTunes or Google Play (use the "My Podcasts" app on your iPhone and search for "Big Legal Minds"; you can subscribe to the feed so that any new podcast automatically downloads…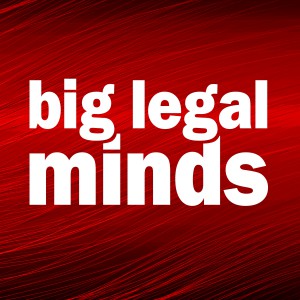 ISS Updates Slew of FAQs – & P4P White Paper
Recently, ISS updated the FAQs for Equity Plan Compensation, Executive Compensation Policies and Peer Groups – along with an updated pay-for-performance white paper to reflect the new financial performance alignment test…
I haven't hashed out all the FAQs. But for the peer group ones, the changes are fairly minor & often ministerial, as reflected in this blackline of those FAQs…
SEC's Chief Accountant Speaks: Disclose More on New Accounting Standards
As noted in these memos posted in our "Conference Notes" Practice Area, the SEC has posted its annual slew of speeches (see the December 5th stuff) – a total of 10 – made by members of its Chief Accountant's office at the big AICPA conference.
Chief Accountant Wes Bricker's speech highlighted what the Staff has been out saying before – that the impact of new accounting standards need to be disclosed more fully. With new revenue recognition (see also this speech) & lease standards becoming effective soon, this is something to bear in mind for this proxy season. Wes also covered questions that audit committees should be asking…
– Broc Romanek