In this 14-minute podcast, Aaron Cutler – a Hogan Lovells Partner & Former Senior Advisor to House Majority Leader Eric Cantor – discusses what the future holds in Washington DC for corporate & market regulation, including:
– Who will be taking the lead in overseeing the markets in Congress going forward?
– What are the prospects of legislative changes in the near term, including a full – or partial – repeal of Dodd-Frank?
– What type of SEC Chair might we see?
– Can the SEC operate with just two Commissioners (Chair White leaves in January bringing the number of Commissioners down to two; I'll be blogging on this in a few days)?
This podcast is also posted as part of our "Big Legal Minds" podcast series. Remember that these podcasts are also available on iTunes or Google Play (use the "My Podcasts" app on your iPhone and search for "Big Legal Minds"; you can subscribe to the feed so that any new podcast automatically downloads…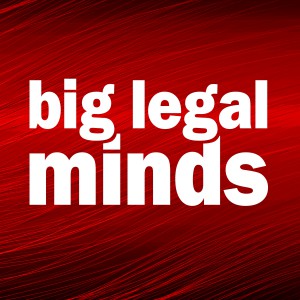 SEC's Commission Composition: Alternating Parties Required
With SEC White leaving in January – and Commissioner Stein's term ending a few months later in June – President-Elect Trump will get the opportunity to tap 4 new SEC Commissioners within a short period of time. That has to be unprecedented.
SEC Commissioners serve for a term of 5 years – except if they are appointed to fill a vacancy, they only serve for the remainder of their predecessor's term. If their term expires and a successor is not yet confirmed, they can remain on the Commission beyond the expiration of their term (but not beyond the expiration of the next term of Congress – so they might stay on as long as 18 months after their term expires). Commissioner Stein filled a vacancy (succeeding Elise Walter) – thus, her term is shorter than 5 years. But she may wind up staying on longer than her 4-year term if a successor isn't confirmed timely.
I'm pulling all this knowledge straight out of Section 4(a) of the Securities Exchange Act of 1934 – the law that established the creation of the SEC. Now some people are saying that the mixed composition of political party backgrounds of the Commissioners is a "tradition" and not required. I'm not sure why they're saying that – because Section 4(a) also states:
Not more than three of such commissioners shall be members of the same political party, and in making appointments members of different political parties shall be appointed alternately as nearly as may be practicable.
So while it may be true that some federal agencies don't have this "mixed political party" requirement for their governing body, the SEC does have it baked into long-standing legislation…
Note this statement – "Their terms last five years and are staggered so that one Commissioner's term ends on June 5 of each year" – from the SEC's website. This staggering is subtly called for by the last clause in Section 4(a). It's what happened when the original set of Commissioners were appointed in 1934 – and it has continued since due to way that vacancies are filled…
Trump Transition: Plenty of Resources
This new Davis Polk blog devoted to explaining the nuances of how this transition in power might be the same – or different – from past changes in Administration is awesome. Also check out the numerous memos about the transition posted in our "Regulatory Reform" Practice Area.
– Broc Romanek