Among the recent memos that we have posted in our "Non-GAAP Disclosures" Practice Area is this Shearman & Sterling gem that analyzes the first 150 comment letters that Corp Fin has publicly released since the May CDIs…but as the memo notes, many of the disclosures commented upon predate the May CDIs. Also see this MarketWatch piece…
By the way, the video archive is up for yesterday's ""Say-on-Pay Workshop" – the 'SEC All-Stars' panel spent a chunk of time on the more recent non-GAAP comment letter trends. You can still register to access the archives. Catch-up now!
Non-GAAP: "Equal Prominence" Applies to Percentages Too…
Hat tip to Bass Berry's Jay Knight for providing this recent Corp Fin comment to Activision Blizzard's Q1 earnings release that reinforces that non-GAAP equal prominence rules apply to percentages also:
Form 8-K filed May 5, 2016; Exhibit 99.1

2. Your headline references "Record Q1 Non-GAAP Revenues and EPS, Growing 29% and 44% Respectively Year-over-Year" but does not provide an equally prominent descriptive characterization of the comparable GAAP measure. We also note several instances where you present a non-GAAP measure without presenting the comparable GAAP measure. This is inconsistent with Question 102.10 of the updated Compliance and Disclosure Interpretations issued on May 17, 2016 ("the updated C&DI's"). Please review this guidance when preparing your next earnings release.

Response: We acknowledge the Staff's comment and will review and reflect the guidance included in the updated C&DI's when preparing our next earnings release.
And here's an excerpt from the company's earnings release:

Also see the July-August issue of "The Corporate Counsel," which delves into the broad Enforcement requests from the SEC in the non-GAAP area…
Broc & John: Disclosure Overload
John & I had a lot of fun taping our 2nd "news-like" podcast. This 8-minute podcast is about disclosure overload & the new Fall TV season. I highly encourage you to listen to these podcasts when you take a walk, commute to work, etc. And as we tape more of these, it's inevitable we'll figure out how to be more entertaining…
This podcast is also posted as part of our "Big Legal Minds" podcast series. Remember that these podcasts are also available on iTunes or Google Play (use the "My Podcasts" app on your iPhone and search for "Big Legal Minds"; you can subscribe to the feed so that any new podcast automatically downloads…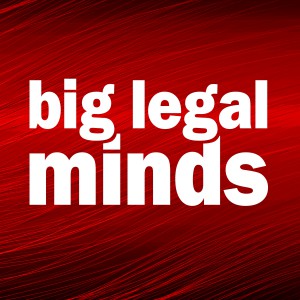 – Broc Romanek