The SEC recently announced insider trading charges against a board member (who also happens to be a lawyer) who allegedly purchased securities of a target company during a board committee meeting where the deal was being discussed. Here's an excerpt from the SEC's press release:
According to the SEC's complaint, Cope learned confidential details about the planned merger during a board executive committee meeting on Jan. 5, 2016, and proceeded to place his first order to purchase Avenue Financial stock while that executive committee meeting was still in progress.  He allegedly placed four more orders within an hour after the meeting ended.
If proven to be true, that's just. . . wow.
The stock exchanges' computer surveillance of trades make it so easy to catch insider traders in situations like these that it's kind of amazing to me that people keep trying.  Anyone who has ever done a deal has seen that FINRA inquiry letter that identifies people who engaged in unusual trading around the time of the announcement & asks if anyone on the deal team had any contact with them. These lists are rarely short & they definitely let you know that Big Brother is watching.
The fact that people still roll the dice in this kind of environment reminds me of what Director Joel Coen said about where the title of the Coen Brothers first movie – Blood Simple – came from. He said that the title came from a Dashiell Hammett story:  "It's an expression he used to describe what happens to somebody psychologically once they've committed murder. . . They go 'blood simple' in the slang sense of 'simple,' meaning crazy."
Poll: Insider Trading in Target Company's Stock
survey software
John & Broc: Corporate Officer Liability
Broc & I had a lot of fun taping our 5th "news-like" podcast. This 6-minute podcast is about corporate officer liability & the World Series battle of Cubs v. Indians. I highly encourage you to listen to these podcasts when you take a walk, commute to work, etc.
This podcast is also posted as part of our "Big Legal Minds" podcast series. Remember that these podcasts are also available on iTunes or Google Play (use the "My Podcasts" app on your iPhone and search for "Big Legal Minds"; you can subscribe to the feed so that any new podcast automatically downloads…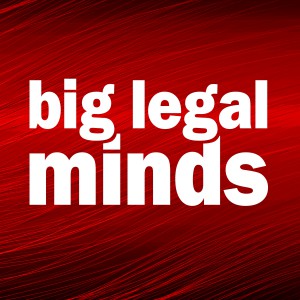 – John Jenkins