Yesterday, Corp Fin announced that it would no longer require companies to include "Tandy letter" representations in their responses to Staff comments.  In a Tandy letter, a company essentially represents that it won't raise the SEC's comment process as a defense in securities litigation. In its announcement, Corp Fin makes clear that the absence of Tandy letter language doesn't mean that the SEC's posture on that position has changed.
The Staff began to require this language in all response letters in 2004, when it made all comment & response letters publicly available. Back then, Broc blogged about the Staff's reasons for imposing that new requirement:
Before August 2004, the SEC Staff only required this language when the Staff had an open Enforcement inquiry related to a particular company – but this selective approach became unworkable when response letters became universally available.
The change is effective immediately – so if you have a comment letter that you haven't replied to yet, Corp Fin says you can forget about the Tandy letter request that's in it.
Wells Fargo: Is There A Caremark Claim?
This blog from Christine Hurt at "The Conglomerate" ponders whether the unfolding scandal at Wells Fargo might support a Caremark claim against the directors for shortcomings in oversight.  Her answer?  As usual, probably not:
So, we have illegal activity.  The activity also does not seem isolated — over 5000 employees, possibly 2 million unauthorized accounts, over 500,000 unauthorized credit cards.  However, the Caremark case involved the company paying civil damages of $250 million in 1995.  Here, the fine is $185 million, which may be the largest fine levied by the brand-new CFPB, but isn't that big in the scheme of things.  If more charges are brought, that would strengthen the claim.  I'm not sure I would be confident in a Caremark claim here, even though the activity is illegal and seems to be widespread.
Broc & John: Dodd-Frank Reform
Broc & I had a lot of fun taping our 3rd "news-like" podcast. This 6-minute podcast is about efforts in Congress to repeal Dodd-Frank & dinosaurs. I highly encourage you to listen to these podcasts when you take a walk, commute to work, etc. And as we tape more of these, it's inevitable we'll figure out how to be more entertaining…
This podcast is also posted as part of our "Big Legal Minds" podcast series. Remember that these podcasts are also available on iTunes or Google Play (use the "My Podcasts" app on your iPhone and search for "Big Legal Minds"; you can subscribe to the feed so that any new podcast automatically downloads…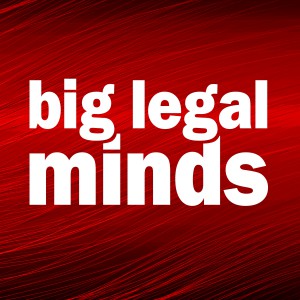 – John Jenkins