Before she wrote this interesting blog, Cydney Posner asked me what defunding a rule would actually mean? This relates to the games that the House GOP has played with its version of the budget bill that is necessary for federal agencies to regulate the markets – see my blog on that. Cydney's blog identifies the provisions that would prevent the SEC from enforcing a host of rules – including a catch-all that would prevent the SEC from conducting any rulemaking at all until after the Inauguration (which arguably could include even providing interps on rules).
Anyway, Cydney asked a great question about what defunding actually means in practice. I inquired with a bunch of old-timers & confirmed that this likely is the first time that the SEC might be faced with such a ridiculous mandate (if it ever gets passed, which is unlikely at this time). Cydney's blog poses all the right questions that the SEC – and those of us that have to comply with the SEC rules – would need to tackle. For example, do companies still need to comply with a rule that the SEC is prohibited from enforcing – even though the rule is still on the books? And I wonder how CEO/CFO certifications would hold up if a company did decide to flaunt a rule that can't be enforced. The answer is "nobody knows"…
Meanwhile, the House Financial Service Committee held a hearing on the "Financial Choice Act" bill last week – here's my blog about that bill…
The Rise of Third-Party Board Evaluations
As part of my "Big Legal Minds" podcast series – check out this 37-minute podcast, during which Kris Veaco & Cherie Sorokin of the Veaco Group explain the nuts & bolts of third-party board evaluations, including:
1. Why should boards be thinking about hiring a third-board evaluator?
2. What are the advantages of using third-parties over using internal personnel?
3. Who delivers the hard news if there is a poorly performing directors?
4. How are the results used?
Remember that these podcasts are also available on iTunes or Google Play (use the "My Podcasts" app on your iPhone and search for "Big Legal Minds"; you can subscribe to the feed so that any new podcast automatically downloads…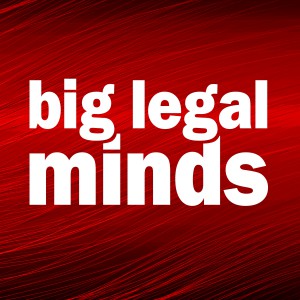 Tomorrow's Webcast: "How to Apply Legal Project Management to Deals"
Tune in tomorrow for the DealLawyers.com webcast – "How to Apply Legal Project Management to Deals" – to hear the experts who are on the ABA M&A Task Force for Legal Project Management – Haynes and Boone's Bill Kleinman, QLex Consulting's Aileen Leventon and Verrill Dana's Dennis White – that created a new "Legal Project Management Guidebook" which contains a variety of new tools for deal lawyers – including the "Deal Issues Negotiating Tool" that you can use to identify key deal points. Please print out the "Course Materials" in advance (they're also available in PowerPoint via a link near the top of this page).
– Broc Romanek