I'm excited to announce the launch of my new podcast series: "Big Legal Minds." The series will consist of these two types of programs:
– 40-minute interviews with well-known folks from our community about their illustrious careers (four of these are posted so far)
– 20-minute talk shows with a pair of practitioners about news of the day (first one of these is coming soon)
The podcasts are available in 3 different ways:
– Posted on TheCorporateCounsel.net with our other podcasts
– Posted on BigLegalMinds.com
– Available on iTunes or Google Play (use the "My Podcasts" app on your iPhone and search for "Big Legal Minds"; you can subscribe to the feed so that any new podcast automatically downloads)
So many people listen to podcasts these days that they subscribe to via their phones that I decided to make our podcasts available in this "easy-to-download & listen" format. Let me know if you have ideas!
Susan Wolf on "Being In-House"
As part of this "Big Legal Minds" series – check out this 35-minute podcast, during which Susan Wolf of Global Governance Consulting describes her vast experience on being an in-house lawyer & corporate secretary, including:
– How did you become a lawyer in this field?
– What was it like going in-house straight out of law school?
– What pointers do you have for working with directors?
– How has working with boards changed over the past two decades?
– What tips do you have for looking for a new in-house job?
– What tips do you have to ask for a raise when you're in-house?
– How has it been working for yourself?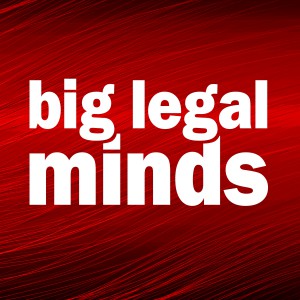 XBRL: Errors Going Down
According to this press release from XBRL USA, error rates in XBRL filings are down significantly – also see this graph comparison…
– Broc Romanek