Here's the intro from this blog by Kevin LaCroix:
I am sure many readers saw Monica Langley's front page Wall Street Journal article earlier this week about Salesforce CEO Marc Benioff and how he uses his position to advance social causes he favors, including most recently, his efforts to combat state legislation concerning transgender bathroom use. The Journal article suggests that Benioff has launched a "new era of corporate social activism." As the article details, Benioff's efforts have drawn praise in some quarters, criticism in others. In a May 3, 2016 post on his eponymous blog, UCLA Law Professor Stephen Bainbridge raises some interesting questions about the compatibility of Benioff's activities with traditional notions of corporate officers' duties to shareholders.
Internal Controls: "Management Review Controls"
Here's an excerpt from this Cooley blog:
For those of you who would like to gain some insight into suggested ways to improve ICFR, as well as some of the nuts and bolts involved, CFO.com has an interesting article written by a Deloitte partner about one type of internal control, "management review controls"(MRCs), that delves into some detail. According to the article, PCAOB requirements are now causing auditors "to require a level of precision and specificity for management review controls beyond prior years. Auditors are also reviewing far more documentation than they use[d] to. At the same time, there is a lack of clarity on what exactly is sufficient in management review controls and how precise they need to be."

What is an MRC? According to the article, MRCs are an "essential aspect of effective internal control" that involve management reviews of the reasonableness of estimates and other financial information. These reviews typically involve an assessment of recorded amounts in light of the reviewers' expectations, judgment, knowledge and experience, as well as related reports and underlying documents. MRCs are different from regular "transaction" controls: they tend to look at the forest, not the trees.
More on our "Proxy Season Blog"
We continue to post new items regularly on our "Proxy Season Blog" for TheCorporateCounsel.net members. Members can sign up to get that blog pushed out to them via email whenever there is a new entry by simply inputting their email address on the left side of that blog. Here are some of the latest entries:
– Guide Investors Through Your IR Site Via Quick Links
– Political Contributions Disclosure: Pressure Now on Investors
– Online Proxies: More Examples
– Online Proxies: Examples of How to Display Your Board
– Study: Cybersecurity Risk Factors
– Study: Risk Factors Not Specific Enough
Go Bears!
I'm out in Berkeley for my older son's graduation. Time surely flies…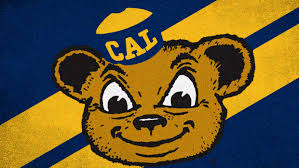 – Broc Romanek