In this 13-minute podcast, Ning Chiu of Davis Polk & I dig into the SEC Staff's new proxy advisor guidance, as well as recap remarks that Corp Fin Director Keith Higgins recently made at the Society of Corporate Secretary's annual conference, including:
– Pay ratio & other outstanding Dodd-Frank rulemakings
– Disclosure effectiveness reform
– Shareholder proposals & recent Rule 14a-8 constituents meeting
– Interim vote tally reports from Broadridge
– Proxy advisor guidance – Staff Legal Bulletin No. 20
– Conflict minerals & a possible future Staff review project
This excerpt from the Kaye Scholer memo penned by Nicholas O'Keefe reflects some of the comments that Ning & I made:
SLB No. 20 is merely interpretative relief under existing rules and falls far short of the more comprehensive rulemaking that many in the issuer community advocated. Given the SEC's current workload, comprehensive reform so soon after the roundtable was never a realistic possibility. The SEC stated that it expects investment advisors and proxy advisory firms to conform their systems and processes in advance of next year's proxy season. The 2015 proxy season should therefore be an important test of the impact of SLB No. 20.
We're posting memos in our "Proxy Advisors" Practice Area. And here's an anonymous blog entitled "Did the SEC Staff Foist Proxy Advisor Reforms on the Backs of Investment Advisers?"…
Echo Therapeutics Adopts Fee-Shifting Bylaw
In his blog (and here's his follow-up blog), Keith Bishop identifies the one company found to have adopted a fee-shifting bylaw. Let me know if you find others…
Sights of the Society of Corporate Secretaries Conference
Heading into last week's annual conference for the Society of Corporate Secretaries, I blogged about my video on "how to attend conferences" – and I said I would take my own advice and meet ten new people. Here are pics with some of the wonderful new people that I met:
Lauren Gojkovich of Goldman Sachs: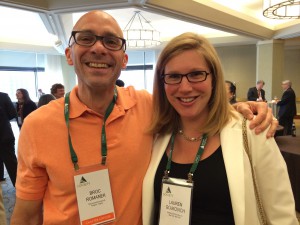 Aaron Briggs of General Electric: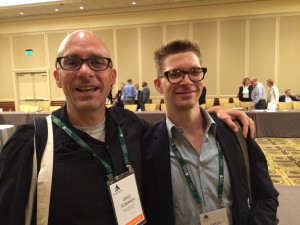 Charles Rivers' Matt Daniel & Paul Weiss' Frances Mi: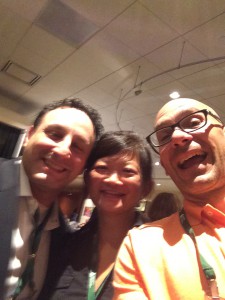 Mary Francis of Chevron: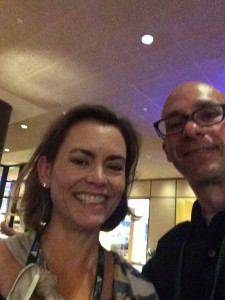 Judy McLevey, who just left the NYSE: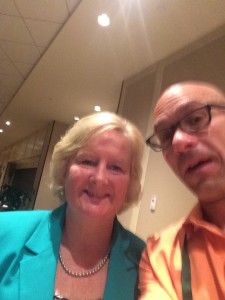 Intelligize's Chris Walunas & Joanne Ferrara: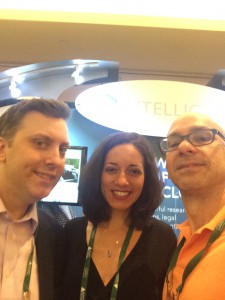 Wendy Fried of Addison: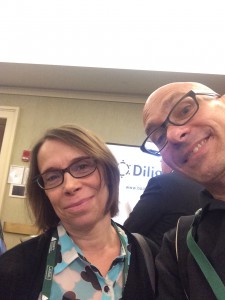 Sara Brown of Ingersoll Rand: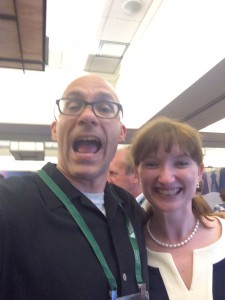 Damien de Bruijn of Addison: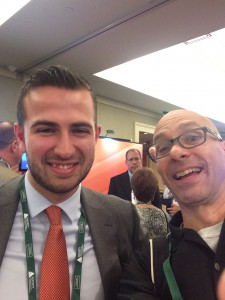 And I can't help adding one with long-time friend Ginny Fogg of Norfolk Southern: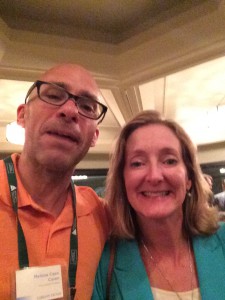 – Broc Romanek