I had a lot of fun taping this 38-minute podcast with Stan Keller of Locke Lord. The dude can ball (meaning shoot hoops). I highly encourage you to listen to these podcasts when you take a walk, commute to work, etc. Stan tackles:
1. How did you become a lawyer in this field?
2. What was it like practicing in the '60s?
3. What was it like drafting a state corporate code?
4. How has the ABA's Business Law Section changed over the years?
5. What was it like presiding over the Federal Regulation of Securities committee during the Sarbanes-Oxley era?
6. How has it been working at a law firm that has gone through a succession of mergers?
7. Any final words of advice for new lawyers?
This podcast is also posted as part of my "Big Legal Minds" podcast series. Remember that these podcasts are also available on iTunes or Google Play (use the "My Podcasts" app on your iPhone and search for "Big Legal Minds"; you can subscribe to the feed so that any new podcast automatically downloads…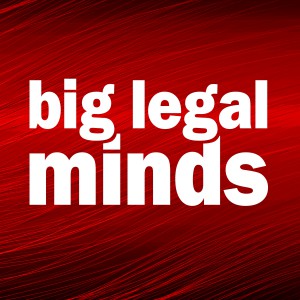 ISS Buys an ESG Research Firm
Last week, ISS announced that it had bought IW Financial, a ESG research firm which has technology that allows users to comparatively rate companies based on user-defined criteria…
January-February Issue: Deal Lawyers Print Newsletter
This January-February issue of the Deal Lawyers print newsletter was just posted – & also mailed – and includes articles on (try a 2017 no-risk trial):
– The Disclosure of Material Relationships by Financial Advisors
– Small Company M&A: "Boy, Could This Deal Use a Few More 000s!"
– Proxy Access a' la Private Ordering? Not So Fast!
– Tips for a Successful Working Capital Adjustment
– Questions Abound: FTC Antitrust Actions Under the New Administration
Remember that – as a "thank you" to those that subscribe to both DealLawyers.com & our Deal Lawyers print newsletter – we are making all issues of the Deal Lawyers print newsletter available online. There is a big blue tab called "Back Issues" near the top of DealLawyers.com – 2nd from the end of the row of tabs. This tab leads to all of our issues, including the most recent one.
And a bonus is that even if only one person in your firm is a subscriber to the Deal Lawyers print newsletter, anyone who has access to DealLawyers.com will be able to gain access to the Deal Lawyers print newsletter. For example, if your firm has a firmwide license to DealLawyers.com – and only one person subscribes to the print newsletter – everybody in your firm will be able to access the online issues of the print newsletter. That is real value. Here are FAQs about the Deal Lawyers print newsletter including how to access the issues online.
– Broc Romanek