This Dodd-Frank.com blog discusses the SDNY's recent decision in Perez v. Progenics Pharmaceuticals – which added $2.7 million in front pay to a whistleblower's $1.6 million jury award for retaliation.  Here's an excerpt:
The Court granted Perez' motion for reinstatement in the form of an order for "front pay" in an amount over $2.7 million.  The Court did so because, among other things, it found Perez had no reasonable prospect of obtaining comparable alternative employment.  The amount of the award was based on a conservative estimate of expected earnings based on Perez' age at the time of the verdict until a reasonable retirement age.
SOX Section 806 says that a successful plaintiff in a retaliation case is entitled to "all relief necessary" to make that individual whole – but the opinion cited only two cases when analyzing the propriety of a front pay award, neither of which involved a Sarbanes-Oxley retaliation case.
"Dela-fornia" Corporations?
Steven Davidoff-Solomon's recent "Deal Professor" column notes that 20% of NYSE & Nasdaq-listed companies are headquartered in California. In this blog, Keith Bishop analyzes what that means for Delaware corporations that call "The Golden State" home:
Delaware continues to lead all other states as the jurisdiction for incorporation. This doesn't necessarily mean that Delaware's corporate law necessarily applies to Delaware corporations headquartered in California. Here are a few provisions of the California General Corporation Law that are explicitly applicable to foreign corporations having their principal executive offices in the state:

– Annual report requirement (Section 1501)
– Shareholder list inspection (Section 1600)
– Shareholder inspection of books & records (Section 1601)
But wait! There's more – regardless of where you're heaquartered:
Other California statutes apply to foreign corporations without regard to the location of their principal executive offices, including:

– Effectiveness of limitations in articles (Section 208)
– Issuance of replacement certificates (Section 419)
– Immunity for certain share transfers (Section 420)
– Action to contest election or appointment made in California (Section 719)
– Shareholder derivative actions (Section 800)
– County assessor right to California property records (Section 1506)
– Shareholder right to obtain results of shareholder meeting (Sections 1509-1511)
If your foreign corporation isn't a listed company, then read the rest of Keith's blog & you'll find that this laundry list just scratches the surface when it comes to the applicability of California's corporate statute.
Broc & John: Shareholder Proposal Reform
Broc & I had a lot of fun taping our 4th "news-like" podcast. This 8-minute podcast is about shareholder proposal reform & sports blogs. I highly encourage you to listen to these podcasts when you take a walk, commute to work, etc. And as we tape more of these, it's inevitable we'll figure out how to be more entertaining…
This podcast is also posted as part of our "Big Legal Minds" podcast series. Remember that these podcasts are also available on iTunes or Google Play (use the "My Podcasts" app on your iPhone and search for "Big Legal Minds"; you can subscribe to the feed so that any new podcast automatically downloads…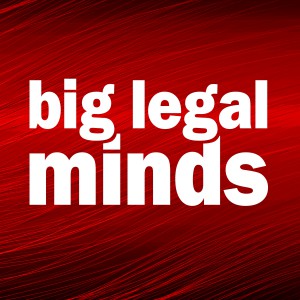 – John Jenkins