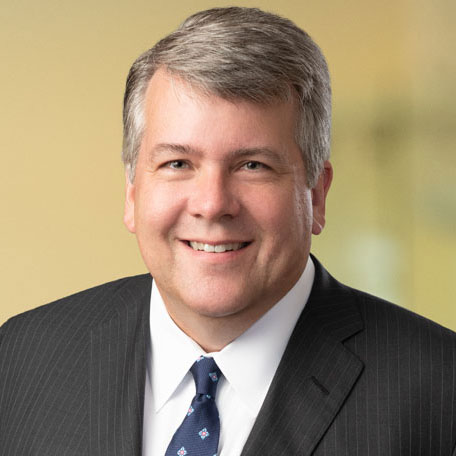 Dave Lynn is Senior Editor of TheCorporateCounsel.net and a Partner at Morrison Foerster
Dave Lynn is a Partner of Morrison Foerster, and serves as a Senior Editor of TheCorporateCounsel.net, CompensationStandards.com, The Corporate Counsel and The Corporate Executive. Since 2007, Dave has had a role with what is today CCRcorp. Over the years, he has contributed countless articles and insights to our newsletters, The Corporate Counsel and The Corporate Executive, and co-authored The Executive Compensation Disclosure Treatise and Reporting Guide for CompensationStandards.com. Dave also shares his insights with members via regular webcasts and podcasts and at our "Proxy Disclosure & Executive Compensation Conferences," and he keeps our community apprised of important developments through our daily blog.
Dave draws on years of experience at the SEC, where he initially served on the staff in the Division of Corporation Finance from 1995 - 2000. From 2003 to 2007, Dave served as Chief Counsel of the Division of Corporation Finance, where he worked on implementation of the Sarbanes-Oxley Act rules, led the rulemaking team that drafted significant revisions to the executive compensation and related party disclosure rules, provided interpretive advice, formulated policy decisions and published the Division's Compliance and Disclosure Interpretations. In private practice, Dave serves as co-chair of Morrison Foerster's Corporate Finance | Capital Markets practice, advising clients on a wide range of SEC compliance, corporate finance and corporate governance matters.
Anniversary Podcast
To celebrate Dave's anniversary and reminisce on the accomplishments and developments throughout the years, CCRcorp Founder, Jesse Brill, joined Dave for a 28-minute podcast. Topics include:
The inspiration for founding The Corporate Counsel and The Corporate Executive
A behind-the-scenes look at launching the newsletters
How the publishing business branched out into so many other areas
The main factors that set CCRCorp publications and websites apart from others
The key areas that companies, executives and directors should be focused on now
Jesse's interests today: softball and early childhood education
For a collection of Dave's podcasts - including episodes with his long-time friend and collaborator, Marty Dunn - visit this page.
Dave Reflects on His Career - And 15 Years With CCRcorp - in This Blog Series:
Dave's Videos:
Read a Selection of Dave's Recent Newsletter Contributions Here:
Tribute to Dave:
Watch colleagues and friends celebrate Dave in this 32-minute Tribute video. Hear our favorite things about Dave – and what he's taught us through the years about securities law, professionalism, and life.
We are thrilled to have Dave as an important part of the CCRcorp team, where he can leverage his SEC experience and decades of practice to share critical practice pointers with our community. Happy 15th anniversary, Dave!
If you want real-time access to the critical, practical insights that Dave continues to share - along with the rest of our expert Editors and contributors - and are not yet a member, try a no-risk trial now. Our 100-Day Promise guarantees that during the first 100 days as an activated member, you may cancel for any reason and receive a full refund. If you need assistance, send us an email at info@ccrcorp.com or call us at 800.737.1271.