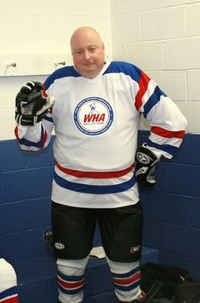 About John Jenkins
John Jenkins is Senior Editor of The Corporate Counsel newsletter, TheCorporateCounsel.net, CompensationStandards.com, DealLawyers.com and the Deal Lawyers newsletter. For over 35 years, he directly advised clients on capital markets, mergers and acquisitions, and corporate matters, in the Cleveland office of Calfee, Halter & Griswold LLP.
John's experience includes representing issuers and underwriters of debt and equity securities in more than 100 underwritten public and Rule 144A offerings; negotiation of mergers, stock and asset acquisitions and divestitures involving private and public companies; counseling directors on fiduciary obligations in connection with proposed change of control transactions and disclosure obligations under the federal securities laws; and counseling investment bankers in connection with mergers and acquisitions, fairness opinions, financings and other engagements. He has also represented targets of SEC, SRO and stock exchange investigations and enforcement proceedings, and has served as counsel to corporations and board committees conducting internal investigations involving allegations of misconduct.
He has taught mergers and acquisitions law at Cleveland-Marshall College of Law, and has been a guest lecturer at The Weatherhead School of Management, Case Western Reserve University. John also has served as chair of the Securities Law Section of the Cleveland Bar Association, and as a member of the Catholic Diocese of Cleveland Budget Committee and the Canisius College Board of Regents. He is also on the Board of Directors of the Western Reserve Historical Society.
John has been recognized as one of The Best Lawyers in America for Corporate law, as well as one of America's Leading Lawyers by Chambers USA. He is a frequent author and speaker on securities and corporate law topics. His articles have appeared in publications such as Deal Lawyers, The Business Lawyer, Business Law Today, and The Corporate Governance Advisor. He has a BA from Canisius College and a JD from The University of Virginia.
John can be reached at john@thecorporatecounsel.net.