Inside Track with Randi: Matt Orsagh on Proxy Access Developments (2/25/15)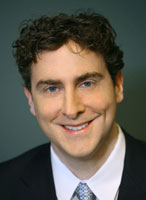 Matt Orsagh is Director of Capital Markets Policy for the CFA Institute
In this podcast, Matt discusses proxy access, including:
Can you summarize the key results of the CFA Institute's 2014 research on proxy access?
Given that proxy access is no longer a back burner issue, does the CFA Institute still believe that SEC rulemaking mandating proxy access is warranted or necessary?
Does the CFA Institute's position on proxy access take into account the diverse investor and issuer communities, and associated disparate views on proxy access?
Does the CFA Institute support private ordering?
What should investors and companies do now in light of the SEC's suspension of views on the application of 14a-8(i)(9)?
You have two choices about how to listen:
Streaming Audio (for faster play)



Download Audio (to place on iPod, etc.)

How to Listen to This Podcast: Simply click on the link above and your computer likely will enable you to listen to the podcast (after a few moments, as Windows Media Player or RealPlayer launches and opens the audio file). If you don't have Windows Media Player or RealPlayer (or a similar software application), you should download one of those audio-players first. Also note that some members choose to download our podcasts to a MP3 player or iPod so that they can listen to the program away from their office.
The views set forth in the podcast are Matt's personal views and do not necessarily reflect those of the firm with which he is associated.