Inside Track with Broc: Larry Cunningham on Warren Buffett's View of Governance & Securities Law (4/8/13)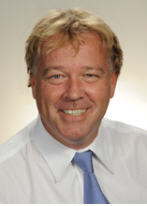 Lawrence Cunningham is the Henry St. George Tucker III Research Professor at George Washington University
In this podcast, Larry discusses the Third Edition of "The Essays of Warren Buffett: Lessons for Corporate America" (the first version dates back to 1997 and actually began as a law review conference) as it applies to corporate governance and securities regulation, including:
What are some of the venerable principles of corporate governance that reappear in this edition?
What's new for Warren concerning corporate governance?
Who does Warren think was responsible for the financial crisis and how has responsibility been apportioned?
What about compliance and assuring integrity through the ranks?
For Warren, what's the toughest battle to fight in terms of compliance?
What's the appropriate response when improprieties are found?
You have two choices about how to listen:
Streaming Audio (for faster play)



Download Audio (to place on iPod, etc.)

How to Listen to This Podcast: Simply click on the link above and your computer likely will enable you to listen to the podcast (after a few moments, as Windows Media Player or RealPlayer launches and opens the audio file). If you don't have Windows Media Player or RealPlayer (or a similar software application), you should download one of those audio-players first. Also note that some members chose to download our podcasts to a MP3 player or iPod so that they can listen to the program away from their office.
The views set forth in the podcast are the speaker's personal views and do not necessarily reflect those of the firm with which he is associated.